Lessebo Recycled is awarded with EU Ecolabel
Feb 9, 2021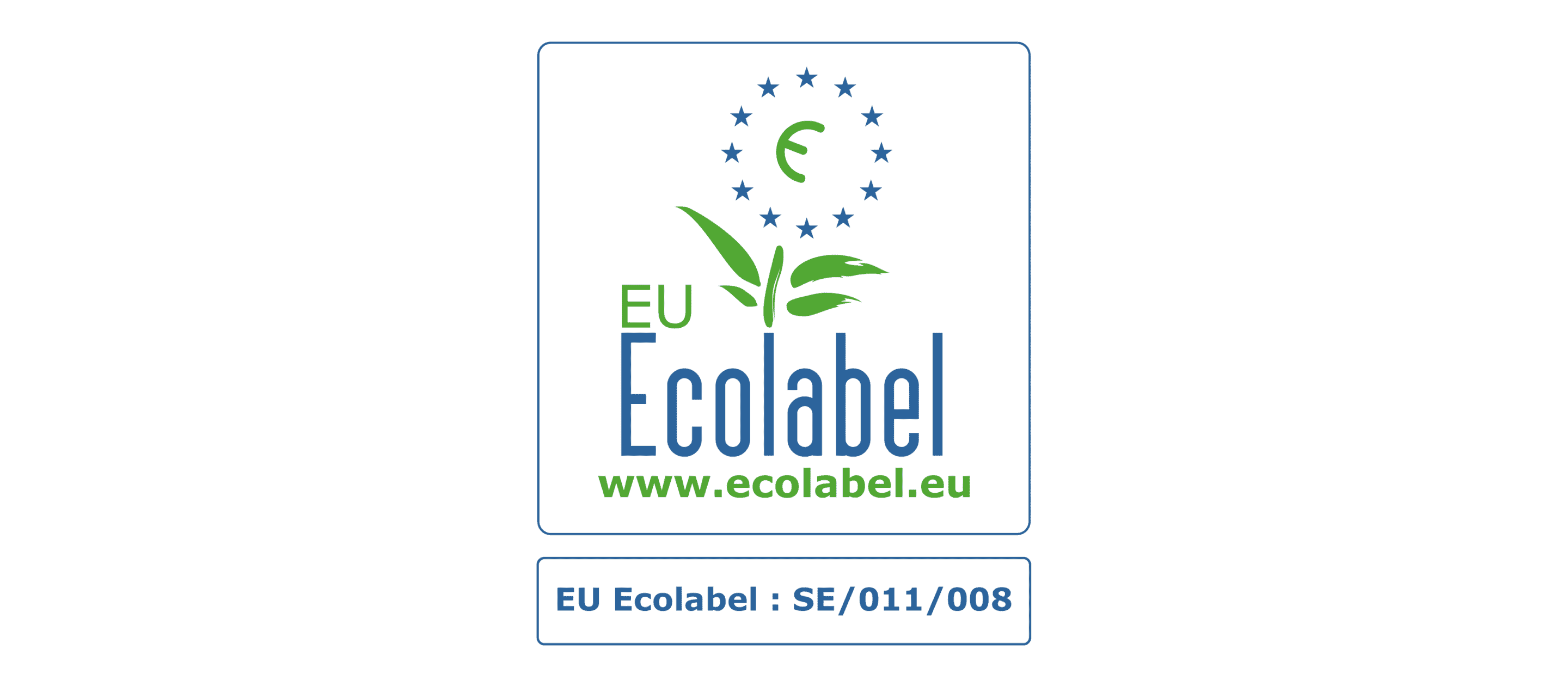 Lessebo Paper launched Lessebo Recycled in 2019, an FSC® Recycled (FSC-C021923) uncoated range of papers produced from sorted waste, sourced from Europe. This innovative product made with recycled content is now awarded with the reputable EU Ecolabel.
Lessebo Recycled is an FSC® Recycled uncoated paper quality and matches the highest sustainability standards, available in two shades; Balder (CIE 145), and Tor (CIE 75) produced at Lessebo Paper mill in south of Sweden. The range of Lessebo Recycled is now also awarded with the EU Ecolabel.
The EU Ecolabel is a label of environmental excellence and is awarded to products meeting high environmental standards throughout their life cycle: from raw material extraction, to production, distribution, and disposal. The EU Ecolabel promotes the circular economy by encouraging producers to generate less waste and CO2 during the manufacturing process.
Lessebo Paper can see an increasing interest of their environmentally smart products, and Lessebo Recycled being the latest addition to their portfolio, the interest has increased even further. "Lessebo Paper is one of the most environmentally friendly paper mills in the world, and our low CO2 emissions of 22kg per tonne paper is difficult to match. This has been recognised in the market and we can see that it is attracting big brand owners" Explains Eric Sigurdsson, CEO at Lessebo Paper.
By offering recycled products, Lessebo Paper contributes to a circular economy and reducing the pressure on forests and the consumption of natural resources. "Environmental sustainability is a corporate priority at Lessebo Paper and offering recycled papers and boards for the market is an important part of our commitment to the planet." Eric Sigurdsson concludes "The EU Ecolabel awarded Lessebo Recycled is a way that Lessebo Paper makes it easy for customers to make a difference for the environment".