The worlds most
climate friendly paper
The paper mill is located in a densely forested area in the south of Sweden and we have the expertise to incorporate environmental thinking into the production of high quality design paper.
OUR CARBON FOOTPRINT
FOLLOW OUR WORK
Rooted in the Swedish forests
Lessebo Paper is located in a densely forested area right between large shallow lakes in the inland region of Småland. We have produced paper generation over generation, developing the most climate friendly paper in the world. It is in our nature to care and foster the surroundings for the coming generations. The result of our hard work is a fully biodegradable and recyclable paper, made of 100% TCF pulp. Produced with responsibility for our environment – and the coming generations.
More trees are planted than harvested
All forestry operations are FSC® and/or PEFC™ certified
Zero waste to landfill
The waste we cannot recycle is donated to local producers of biofuel
Energy from renewable sources
The waste energy supplies the houses in Lessebo with district heating
Releasing clean water
The water released from our paper mill is cleaner than the water we take in
Our brands
Welcome to the inspiring and diverse world of climate friendly paper. We have for generations developed our paper qualities and we frequently push the art of making paper beyond the limits.
growth of standing volume in Swedish forests from 1920 (SLU, 2019)
Certificates
Lessebo Paper meets the most stringent environmental requirements and the paper may be used for printed matter marked with the reputable Nordic Ecolabel.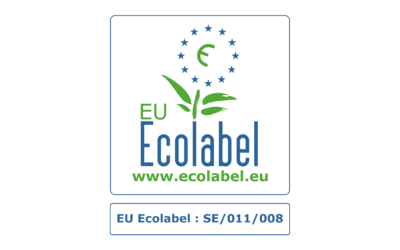 Lessebo Recycled is awarded with EU Ecolabel Feb 9, 2021 Lessebo Paper launched Lessebo Recycled in 2019, an FSC® Recycled (FSC-C021923) uncoated range of papers produced from sorted waste, sourced from Europe. This innovative product made with recycled content is now...
read more
 Join our mailing list!
Sign up to receive email updates with the latest from Lessebo Paper, get inspired from innovative projects and learn more about climate friendly paper production.