The Royal couple visited Lessebo Paper
Sep 27, 2019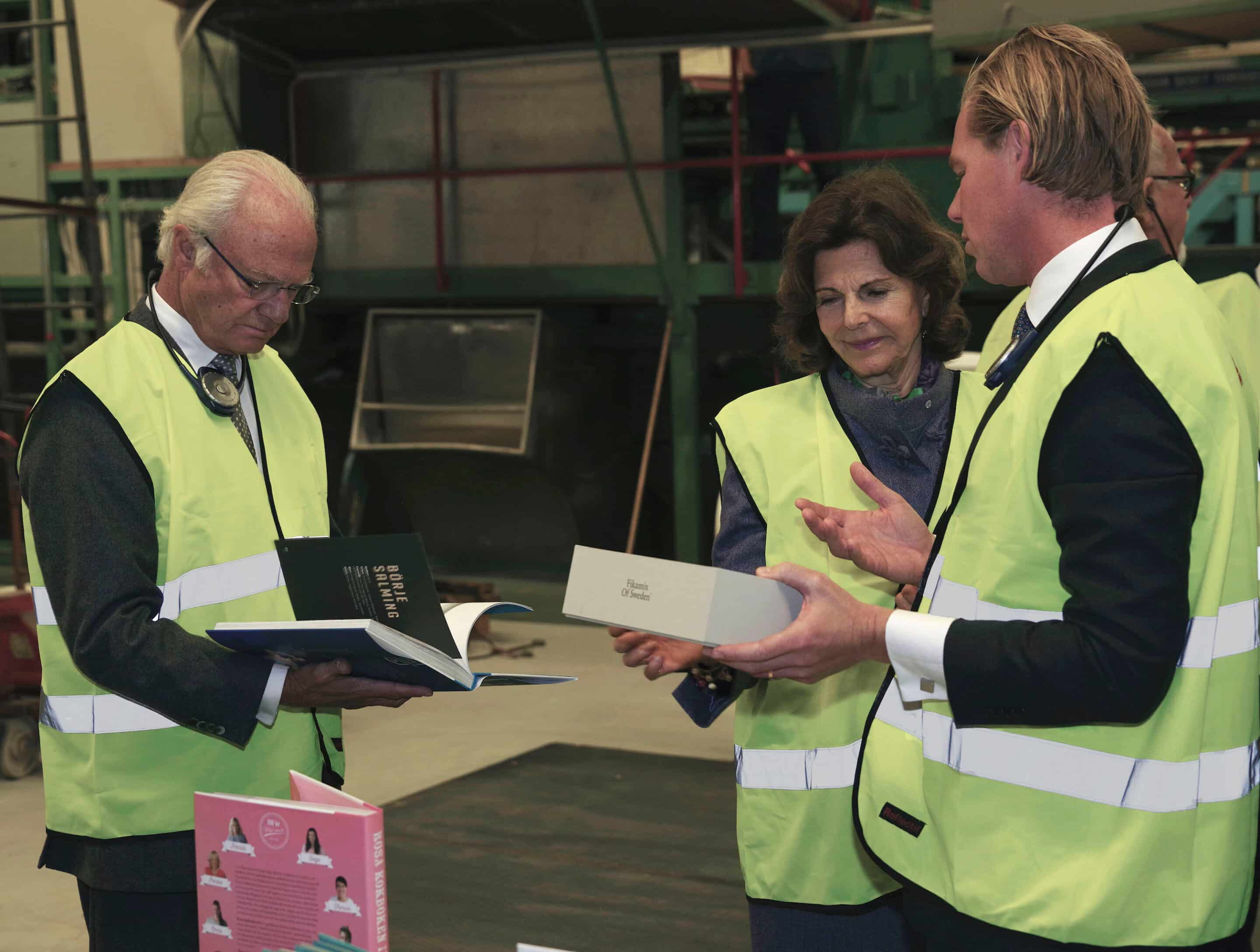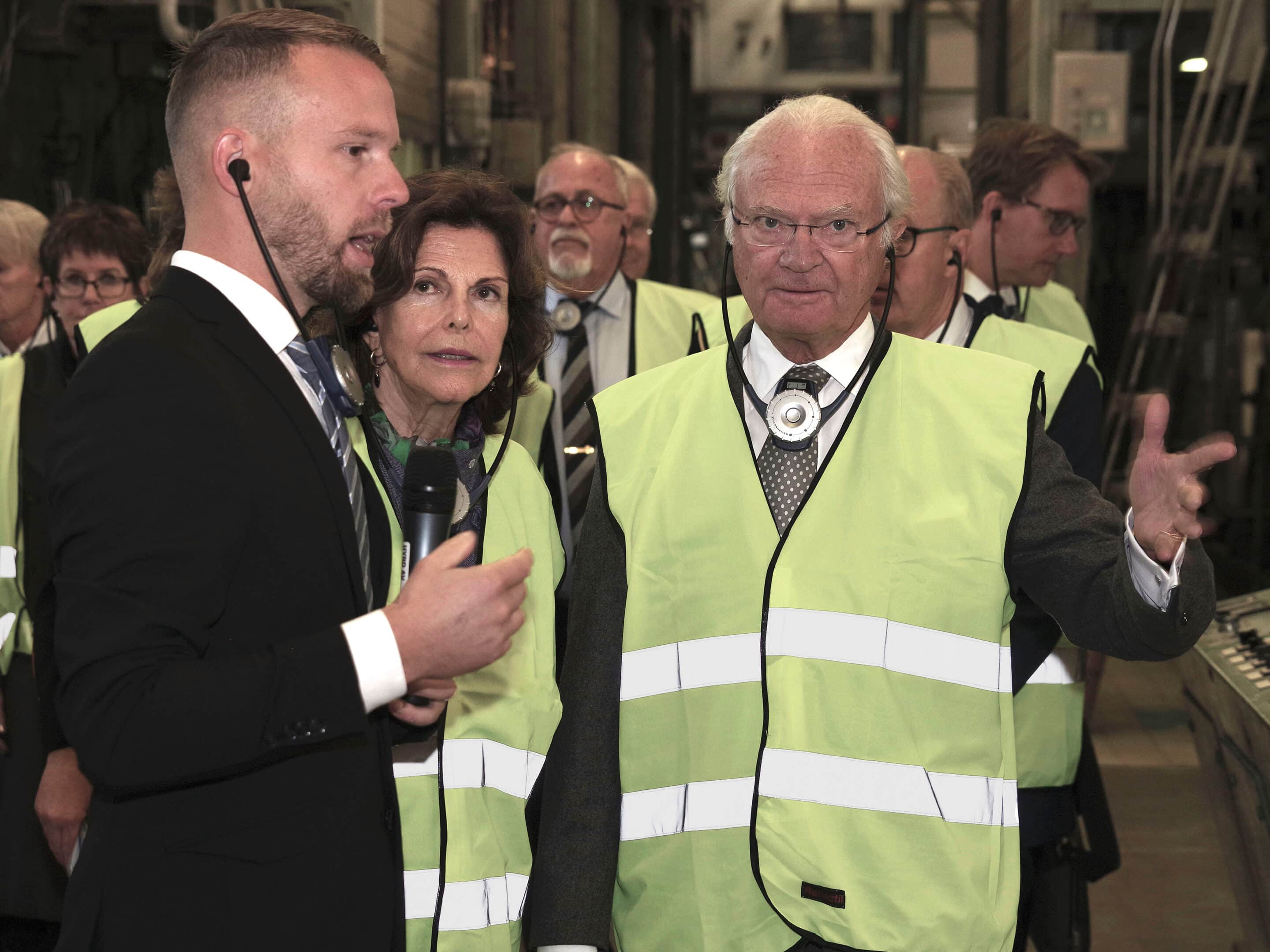 HM King Carl XVI Gustaf and HM Queen Silvia visited Lessebo Paper on September 26 to celebrate the 300-year anniversary of paper production in Lessebo. During the day, Their Royal Highnesses participated in the anniversary ceremony as well as a guided tour of Lessebo Paper.
A ceremony was held at the adjacent manor, where the Royal Couple, county governor Ingrid Burman and acting county council Kristina Zetterström, amongst other, participated. The anniversary was celebrated with a variety of speeches, plays, music and dance.
Göran Johansson, Chairman of Lessebo Paper, described the history of Lessebo mill in his speech and concluded with the words "Vigo Edberg, Tom Olander and I with families and companies decided just as much with the heart as the calculating brain to invest in Lessebo Paper, we saw great opportunities for the company. And we probably felt the same as Johan Lorentz Aschan once did".
After the ceremony, the party was offered a guided tour of Lessebo Paper's facility where the royal couple showed great interest in today's production of high quality fine paper.
The King of Sweden also held a speech during the day "A company that will live for centuries must keep up with the times – and at the same time plan for the future. This year Lessebo celebrates 300 years of paper production, three centuries of paper tradition. Of knowledge passed on for generations. But also – three centuries of constant development and renewal. From supplying the naval base in Karlskrona in the 1600s, to today's climate-friendly products."